Dumaguete Things to Discover
It is the capital of the province of Negros Oriental. Having a total of 131,377 inhabitants as of, it is the most populous city in the province. The city is nicknamed
The City of Gentle People.
The City of Dumaguete is accessible from Cebu City. Most of the foreign tourists visited the city is European because of the beautiful beaches, diving sites and dolphin and whales watching in nearby Bais City.
Dumaguete is very well-known in diving activities and whale watching.
(c) dumaguetedivers
Scuba Diving site
(c) wellbeach.com
Beautiful species you will encounter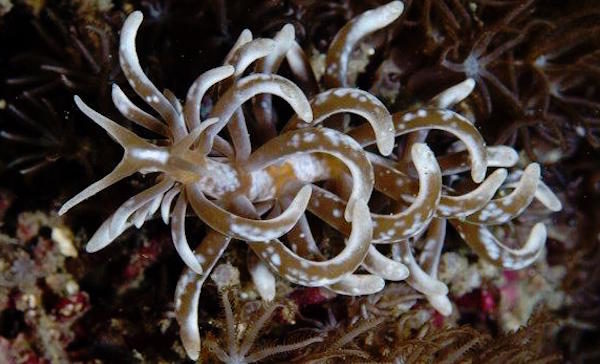 Accredited Divers in Dumaguete
Liquid Dumaguete
- The heart of Liquid dive resort is The Lodge. Our PADI 5* IDC Dive shop, bar and family-style restaurant are all situated here in the middle of the resort overlooking our combined salt and fresh water swimming pool. The upper floor of The Lodge houses our restaurant and chill out area all with stunning views of our beach and surrounding islands.
Bongo Bongo Divers
- Bongo Bongo Divers is a unique local home stay. We are placed next to the best dive/snorkel sites in Dauin. Dauin Marine Sanctuaries are one of the most successful in the Philippines. You are guaranteed to encounter sea turtles amongst hundreds of different reef fish & weird critters living off the coasts. The sites are just off the shore and are protected by buoys. These buoys serve as a guideline so that fisherman, fishing boats or any marine vessel can refrain from entering or endangering the marine life inhabiting Dauin's coast. Diving in the area offers a totally different experience from the rest of the dive spots in the Philippines, with its brown volcanic sand, plus the amazing life of extreme and rare underwater species. These sites can cater any level of certification in diving because of its geographical location.
Scuba Ventures
is a PADI certified Diving Shop and facility. This means that next to organizing fun dives we also offer a complete range of PADI scuba diving courses. We can introduce you to the wonderful underwater life with a PADI Discover scuba program but we can also teach you the basics if you are a first-timer. Dive Siquijor, dive Dauin, or dive APO Island with our expert instructors now!
Dumaguete Diving Site
| | |
| --- | --- |
| SUMILON ISLAND | The first marine reserve in the Philippines, was once a fantastic dive site. Somehow its protected status became defunct, and it took no time at all for the dynamiteros, the gillnetters and the spearfishers to move in and wipe out years of patient conservation efforts. |
| LILOAN | At this drift dive over a nominally sandy bottom, experienced divers will want to drop down to the sloping reef and investigate the large rocks and bommies that litter the seafloor. |
| TACOT | This underwater seamount often attracts large pelagics, usually has great visibility (more than 20m) and always has strong currents. The reef is surrounded by a fair selection of fish life (groupers, snappers, puffers, parrotfish, and angelfish, among others), and the corals are healthy and large as a consequence of the nutrient-filled currents. |
| CALONG CALONG | A popular training site and reasonable snorkeling area, this large reef has some fair-sized corals sprouting from it, including table and basket corals and, of course, sea fans |
| APO ISLAND | The island now has a couple of dive resorts, and dive trips are mounted to Apo from all over the Visayas. Apo is best visited between December and May. Snorkeling is great over most of the fringing reef, which runs around the conically shaped island from 3m to around 25m before dropping off to the seafloor. |
| THE PIER | This dive is fascinating with the stands of the pier looming around you and covered in colourful soft corals. This dive site is a photographers and macro fanatics dream. As you swim in and around the pier schools of fish swim around you and the soft corals are full of small critters, juvenile clown frog fish, nudibranchs, flat worms, ghost pipefish, seahorses. |
Source: Dive Philippines
Highly Recommended place to eat in Dumaguete
1. Gabby's Bistro

When visiting Dumaguete you should not leave the city without visiting Gabby's Bistro. The place is so artsy, nice and clean. A Very Instagram-worthy place. People are very attentive and accomodating. The owner, Gab, was there when we had our dinner we received a very friendly greeting and he was so hospitable. THE MEAL, did not disappoint. The foods are just FANTASTIC. The presentation is very appetizing, huge servings and the foods are just full of flavors. DELICIOUS. - Jay Russel
You have to go to gabbys if it's your first time in Dumaguete! Comfort food elevated to a whole new level - Samuelle Bawasanta
2. Hayahay Treehouse Bar and Viewdeck
- they got 4.3 rates from their facebook followers and more than 64k people visited.
3.
Great food, great service and great place to relax, price is worth it since they also serve side dishes other than the main dish for free!! Truly the best Korean Restaurant

in Dumaguete!

A must try for those who love Authentic Korean dish!! - Diane Futalan
4. Tres Bistro is also highly recommended.
(c) Tres Bistro FB Page
Bar Hopping?
1.
2.
3.
4.